Call to Action


Massachusetts Bill HD 565 – Insurance for PANS/PANDAS

1. Call and Email your MA legislators in the Senate and the House and ask them to support HD 565: An act relative to insurance coverage for PANDAS/PANS.
2. Ask your friends, family, doctors, therapists, school to do the same.

The deadline for support from your legislators is needed by Friday, February 3, 2017

Documentary on PANDAS "My Kid's Not Crazy" - Save the Date

Two Screenings Coming Soon!! One in Connecticut and One in Massachusetts. Details will be announced soon.

Massachusetts - March 29

Connecticut - March 30

Read More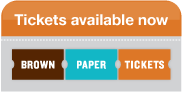 NEPANS Upcoming Events
Please join NEPANS in celebrating the #GivingSeason so NEPANS can continue making a difference in the PANS/PANDAS Community! We have a great year planned but we need your help to make it happen. Be a #NEPANSchampion this #GivingSeason by donating today and sharing the NEPANS #GivingTuesday materials in the Toolkit today!
Holiday Survival Guide

Holidays are fun. But they are stressful even without throwing an autoimmune disease into the mix. Take a deep breath. These are your holidays, no one else's. The holidays get packed with activities pretty quickly. The important thing is to be around family,

spending time, trying to catch a breath and being thankful for the little things. Most importantly, find joy in the moment.
---
Bravelets - 20% Donation on #GivingTuesday!

10-9-16
PANS PANDAS AWARENESS DAY


---

How Does Awareness Spread?
One person at a time.

Share. Share. Share.


Share PANS PANDAS Awareness Day materials on
October 9, 2016 and all month long!


AWARENESS. UNDERSTANDING.




HOPE. HEALING. PROGRESS.
---
---
PANS PANDAS Family Stories - MANY NEW STORIES POSTED

No one can tell the stories of what it is like to live with PANS/PANDAS like those that have experienced it. The list of symptoms and descriptions of various treatment protocols does not bring the condition to life. The family telling their individual story is what illuminates the day-to-day struggles and triumphs our children and families experience.

For families living with PANS/PANDAS, the aim of sharing these stories is to help you not feel so alone in your struggles, to let you know there is a family out there just like you, and ultimately to let you know that there is hope. For those who are just beginning to learn about this autoimmune disease, we hope you begin to understand PANS PANDAS with greater depth than a list of symptoms and triggers.

---
NEPANS Needs Your Support!